Nature
Podere Tegline
Radda in Chianti - Siena - Tuscany - Italy
Ecotourism - a wilderness for everyone.

The farm stretches for 50 hectares and is fully fenced off, 27 hectares of those are oak forest that surround it like a warm and protective embrace: inside many little paths; the remaining hectares are cultivated with vineyards, olives or sow able ground that is still being recovered.

It is situated on a hill, at about 380 meters above sea level with southern exposure ensuring sun all day, and inside a good road system offers various inspirations for relaxing country walks or mountain-bike riding. Being a part of the "Hunting Respect Zone" (Zona di Rispetto Venatorio) off provides you the chance to observe a multitude of various wild animals.

From the year 2000 we have changed approach regarding the business aspect of the farm: recovering the farming and touristic potential of the area, re-establishing the old olive groves, planting new vineyards and renovating the old principal farm house for holiday apartments.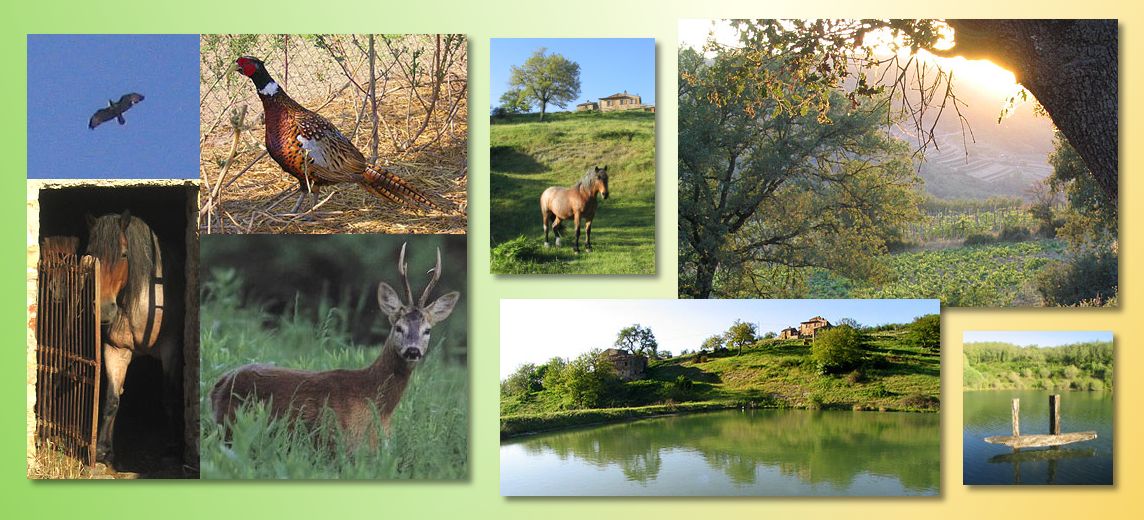 Nature, relax and the atmosphere of the past.

We consider the farm our little natural oasis not only for guests but for wildlife as well. In the summertime, the lake is a precious water reserve for many animals and at dawn herons, cormorants, wild ducks, often come down from the near Pesa River, and where we are the happy hosts of a gallinule or water hen, that every year makes its nest in the lake where there are also some fish like carp, barbells and chubs. Often in the evening you can spot roes and dear watering or grazing the grass that near the lake remains fresh and green.

This area is a nature lover's heaven where wildlife abounds and many species of birds, pheasants, fox, porcupines and wild boar roam freely.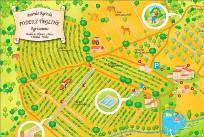 Download the Map of Tegline (Pdf)
Send an enquiry
Please use this form to enquiry about the apartments' availability or to ask any question.


Copyright © 2005-2016 by Az. Agr. Podere Tegline di Talluri Giovanni & C. S.S.S.A. - Via Casa La Gallina 80/A - Localit&agrave Tegline - Lucarelli - 53017 Radda in Chianti (Siena) - Italy. Partita Iva e Codice Fiscale 01209040524. All trademarks belong to their respective owners.